Palm Springs Pest Control
Mr. Beez is a Pest control and termite company with service in Palm Springs and nearby areas. Our family has been serving the desert for over 30 years. 
I Need A Pest Control Quote
Serving Palm Springs and the surrounding area.
Beez Termite & Pest Control offers a full range of pest control services to the businesses in Palm Springs and Coachella Valley. We have been providing quality service for over 10 years, offering fast response times and effective treatments against termites, rodents, ants, moths…you name it!
We are committed to providing the very best pest control service for your home or business. We take pride in our ability to do so, and we look forward to earning your trust and loyalty along the way.
Termites are the most destructive wood-destroying insects in the world. With their natural habitats dried up, they moved into our homes and buildings to seek shelter from predators. Termites are a practically invisible threat – until the point where they can cost thousands of dollars in severe structural damage. Are you struggling with termite infestations? Give us a call.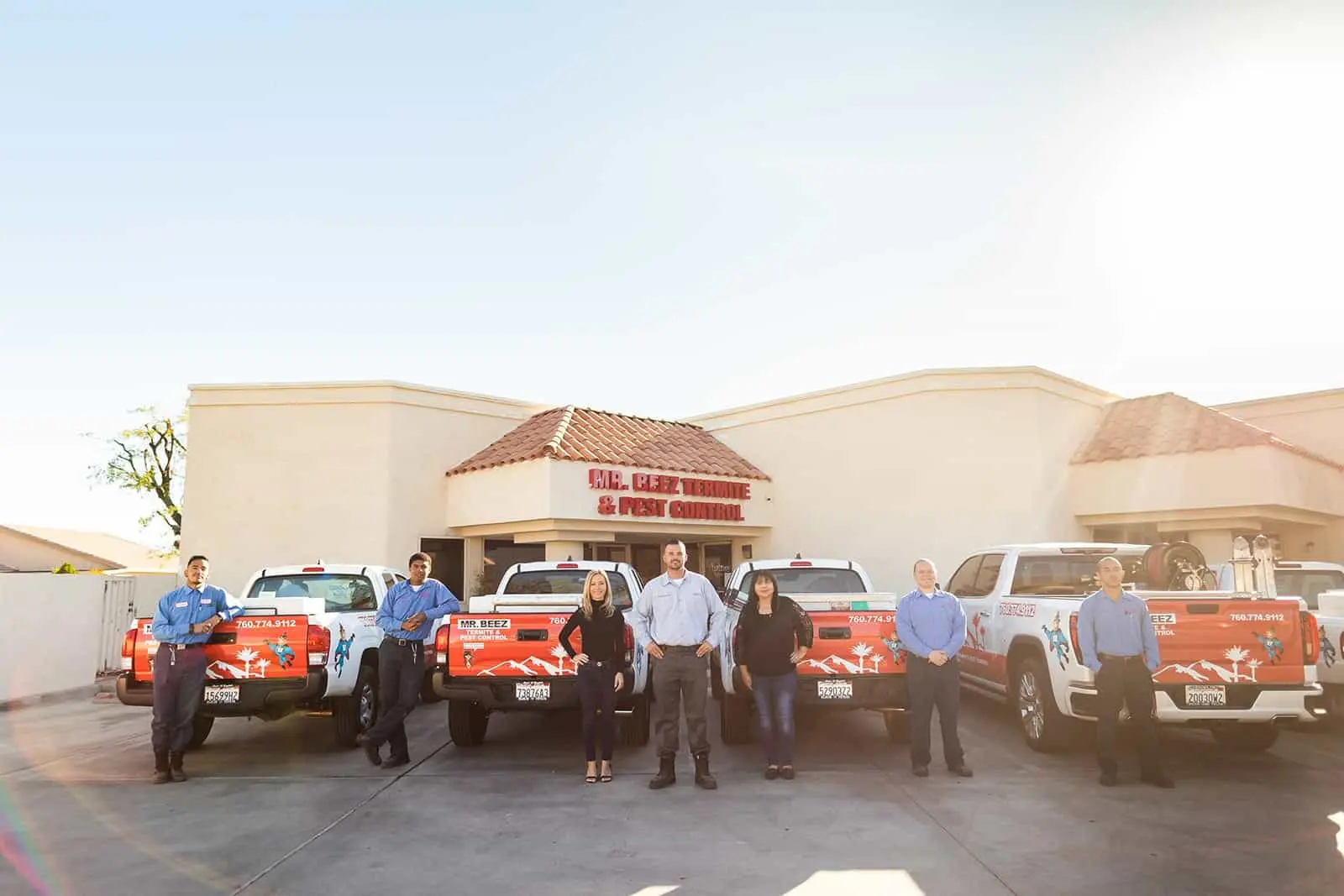 Learn more about our termite and pest control services. Contact us today to see what our Palm Springs, CA pest control and termite experts can do for your home, construction site, or business office.
termite inspection & control
If you're unsure if your home is infected, then it's better to act than to wait and see. Our inspections are fast and accurate, and we can provide a yearly service to ensure you're termite-free in the long term. We know all the early signs of termite infestation, allowing us to prevent structural damage before it even happens; leaving your home intact and your wallet happy. Request a home or business inspection now.
Palm Springs Pest & Termite Control
My family has been serving the Palm Springs area for over 30 years from real estate to pest control. When I started servicing homes in the valley, my goal was to offer excellent service and safe chemicals.  We have a fair pricing model with open communication so we can get the best results possible. Check out our pest control reviews on Yelp! My team and I would love to give you a quote on doing your pest control, and we look forward to earning your trust along the way 
- Mr. Beez Termite & Pest Control