There's nothing quite as frustrating as an unsuccessful termite removal, especially when it comes to homes in the desert that are far more susceptible to repeat infestation than other regions. To ensure your home remains termite-free, the best service available should be your first choice. For subterranean and dry-wood termites treatment in Palm Springs area, there's no better company than Mr. Beez.
Termites do a lot of damage — and they're practically invisible. A single colony of termites can chew through the floorboards in your home, cause dangerous pockets of moisture, and wreak havoc on any wooden structures in your home. There are a lot of costly repairs that need to be done, which is why it's best to keep them at bay by contacting professionals who can find infestations early and prevent costly problems from happening in the future.
These pests are capable of far more than simply chewing through the floorboards, and can result in serious hazards in walls, ceilings, and support beams. In fact, termites cost upwards of $5 billion in property damage every single year in the US.
Termite inspection & treatment
Request an inspection with Mr. Beez Pest Control, and we'll provide you with our expert opinion to make your house termite-free fast. Our professional termite inspection allows us to quickly and effectively identify any infestation issues and advise our homeowners of the best course of action, with a range of treatment options available to match every scenario: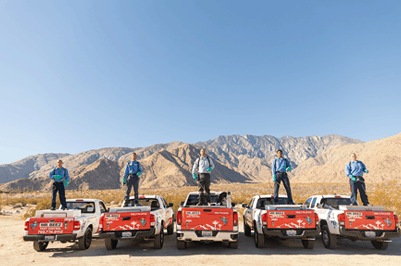 If you're unsure if your home is infected, then it's better to act than to wait and see. Our inspections fast and accurate, and we can provide a yearly service to ensure you're termite-free in the long term. We know all the early signs of termite infestation, allowing us to prevent structural damage before it even happens; leaving your home intact and your wallet happy. Request a home or business inspection now.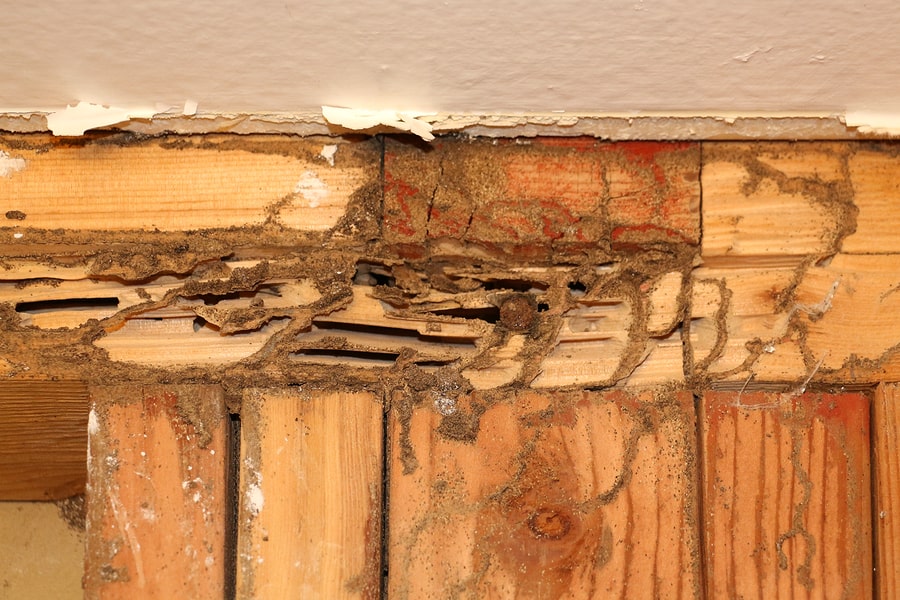 For local or small-scale infestations, our wall injection treatment is a no-muss-no-fuss alternative to whole-home treatments, allowing effective targeted removal without disturbing your living space. For this treatment, the targeted area is injected with the chemicals required to remove the termites.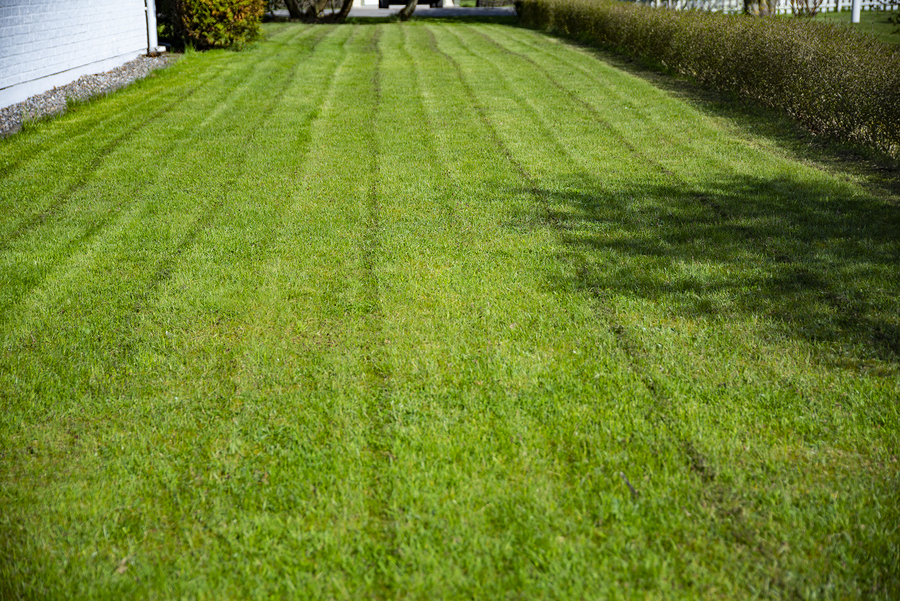 For issues in which termites are entering a home from external sources, the use of soil treatments can provide an effective barrier between your property and the outside world. These treatments are designed to prevent termites from entering the structure, as well as stopping existing termites from accessing moisture, leading to their removal over time.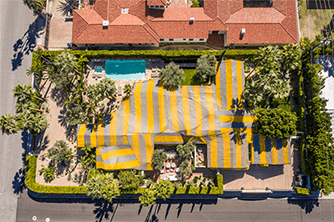 For more severe termite infestations that require whole-house treatments, our tent fumigation service ensures your home is bug-free in no time, allowing effective removal for the guaranteed three years we offer as standard. We take fumigation seriously, using the latest technology to ensure our termite removal is done right the first time.
How Do I Know If I Have A Termite Infestation?
Many homeowners have no clue their home is infested with termites before it's too late. We always suggest you rely on expert advice and annual inspections, which we provide at no cost when it comes to controlling and eliminating termites, but here are just a few ways to keep an eye out for potential infestation:
Visible termite droppings are one of the later signs of infestation, but should you see them, then you should book an appointment for treatment as soon as possible
The appearance of wood tunnels in floors, ceilings or walls is a telltale sign of these burrowing pests
Hollowed-out wood is another example of wooden surfaces or furniture that has been eaten or damaged by termites
Doors or windows that have become warped or hard to close also indicate the possibility of termites
Should any of the above signs of termites appear, then it's time to give us a call to avoid further infestation issues and remove termites as quickly as possible.
Mr. Beez Termite Company Reviews

Tiffany A.
Termite Service Palm Springs
Mr beez pest control is amazing. They did full termite job at my house in Palm Springs. They were on time and very polite

Richard G
Palm Springs, CA
I called Mr. Beez Pest Control for a quote and the manager was very fast to answer back. They come on time as promised and they get the job done perfectly.

Thomas F
La Quinta Pest Control
Mr. Beez was by far the best pest extermination company's I have ever hired! Very friendly and extremely helpful! I highly recommend their services !

Frank A.
Termite Service Palm Springs
I am a Realtor in the Palm Springs area and have ben selling here for almost 20 years. I have used many Pest control companies for termite inspections/reports over the years. Mr. Beez was quick to respond and accommodated mine and my client's schedule. The report was complete and returned promptly. The inspector was very professional and clean and did a thourough inspection. I definitely will be recommending and using Mr. Beez in the future.

Palm Desert Pest Control
Palm Springs, CA
Always the very best service! Friendly and knowledgeable employees. I love that the company is locally owned as well. They have always been incredibly responsive - which is important in the desert especially after you trim your palms and all of the creatures want to come out to play! I can't say enough nice things about Me. Beez, give them a try!

R. R.
Coachella Valley Pest Control
Barrett is an excellent professional and promptly served our needs. are in Highly recommend him. Also, in the Coachella Valley he was the only one returned almost immediately our call. Call Mr.Beez!!! you won't regret.
Who is Mr. Beez Pest Control?
We're a family-run, local business that specializes in the removal and control of termites in our hometown of Cathedral City and many of the towns and locations beyond. Our reputation as an effective family-run business that has done business in the Coachella Valley for over 30 years, combined with the quality of our treatments, makes us the top service available for the removal of termites in Rancho Mirage, La Quinta, Palm Desert, and the surrounding areas.
We use top-of-the-line technology to ensure every method we use is effective. Gone are the days of toxic materials and obnoxious smells; our treatments don't emit any airborne residues, and are designed to be used effectively in even the smallest spaces, from attics and crawl spaces to internal walls and underfloor areas. Contact us to find out more about why we're the top termite removal service for you.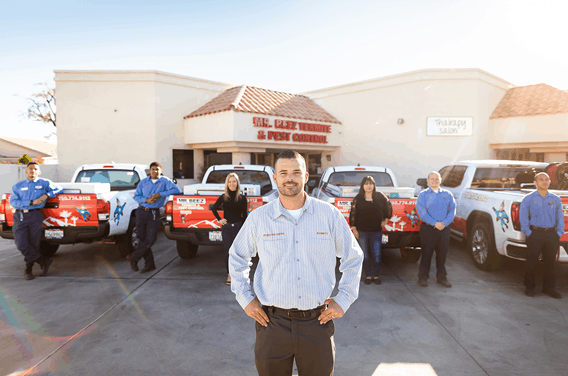 Don't Delay: Book Your Inspection Today
Contact us today for termite removal services and inspection, or give us a call now on (760) 774-9112 for termite removal or control. If you're in Palm Springs, Cathedral City, Palm Spring or anywhere around The Coachella Valley, we're the service you need. So why not book us today?
Mr. Beez Pest Control is certified by the California State Certified Pest Control Operators.